Case Study: 3D Vendor Finds Managed Services Provider with Earthnet
By Earthnet Inc.
July 13, 2018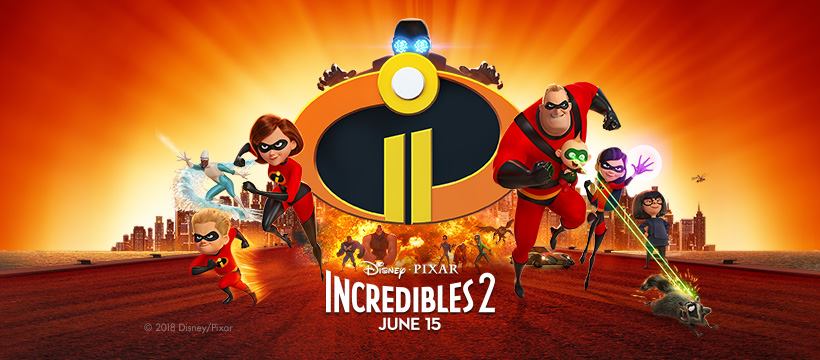 Case Study
RealD 3D creates products that take over 1 billion viewers into an extraordinary experience that extends beyond the screen. In 2016, the company was expanding as California experienced record-breaking power outages. They relocated their datacenter from Beverly Hills, CA to Earthnet's office in Boulder, CO to provide a safe and reliable powerhouse of managed services.
RealD 3D tripled their racks in Boulder, Colorado after they hired Earthnet to provide a datacenter.
After dealing with the risk of frequent brownouts in California, RealD 3D now enjoys a 99.9995% SLA network connection.
About RealD 3D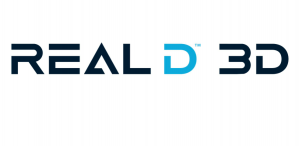 RealD is the world's preeminent 3D brand, with well over 2 billion people having experienced a movie in RealD 3D. Twice named as 'most innovative company' by Fast Company, RealD is recognized as the world's visual technology leader. RealD is comprised of a network of theaters worldwide that includes 29,000 installed screens and 3,000 additional contracted installations in 72 countries with over 1,200 exhibition partners.
RealD provides the intellectual property that projects 3D movies. They manufacture the 3D glasses, the screen and the device that enables the projector to run the 3D movie. RealD also works with the studios to produce successful animated children's movies and promote them to a wide audience.
Founded in 2003, the company's headquarters are located in Beverly Hills, CA with an office in Boulder, CO. They have additional offices in the United Kingdom, Russia, China, Hong Kong, Taiwan and Japan. Furthering their mission to perfect the visual experience, RealD has expanded its tech offerings into consumer electronics with revolutionary new technology that enhances the visual experience on every screen and device.
Expanding Company Seeks Datacenter Beyond California's Borders
As RealD was becoming the largest 3D vendor in the world, they experienced growing pains. They had a small datacenter near their headquarters in Beverly Hills which lacked redundant power, raised floors and sufficient cooling. Relocating the facility locally presented risks due to natural disasters such as earthquakes and inclement weather issues. California was having statewide power emergencies such as frequent brownouts, which factored into the high cost of leasing local a datacenter.
At the time, a private equity firm purchased RealD and began to internalize IT resources. Nick Kameron, who is now the Global IT Support Manager for RealD, was employed by another company, which had a rack of servers at Earthnet. RealD also had their largest research and development office in Boulder, CO.
The Solution: Power, Pipe and Ping in the Rockies
RealD evaluated whether Earthnet could meet all their managed service needs. Earthnet provided reliable electricity, network connectivity, remote access to a datacenter, sufficient cooling and security for the facility, and excellent customer service.
In 2016, RealD relocated their critical tech infrastructure to Earthnet's certified colocation facility in Boulder.Near the foothills of the Rocky Mountains, Boulder has less than a 2% chance of a 5.0 earthquake in the next 50 years. Earthnet isn't located near any fire prone areas and the mountains provide a safe area from tornadoes, which makes it a reliable datacenter.
Earthnet provided solutions in the form of power, pipe and ping—the power for the datacenter, the floor space for 3 racks and a 99.9% SLA network connection. RealD now has a dedicated fiber optic link between Earthnet and their office in Beverly Hills. Employees at RealD experience a seamless connection, as if the datacenter is in their own building.
RealD Triples Their Racks & Ramps Up Render Farm Production
After RealD relocated their tech infrastructure to Earthnet, it was smooth sailing. Executives at RealD decided to increase their rack space from 1 to 3 racks at Earthnet's datacenter to support e-mail, file and application servers.
"The best part is knowing that our infrastructure is safe and secure and our equipment is always available to us. Just having the peace of mind that the services Earthnet provides to us will stay reliable," said Senior Global IT Manager at RealD 3D Nick Kameron.
When an issue did come up, engineers at Earthnet were responsive. At the research and design office, RealD has a render farm that cleans up images on film. They needed a very large network pipe to transfer their movies to offices worldwide. Their current pipe was completely saturated and couldn't process their large files. Earthnet provided them with a 1 Gigabyte pipe so they could accomplish their work on time with the render farm.
Since RealD has what they need to support their managed services, they can focus on making 3D products for movies. Their research and development office has a private theatre in Boulder. It's business as usual at the office where they'll be showing movies such as "Avengers: Infinity War" and "Incredibles 2."

Interested in working with us?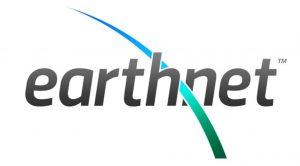 Ask the engineers at Earthnet a question about how they can meet your company's needs. Contact us at 303-546-6362.
You can also get started with a free 1-hour consultation.

Rave Reviews

"Anytime we've asked for something, they've always done what it took to get what we needed. They've always met or exceeded our expectations, and whenever there has been a concern, one of their engineers has always been there to address any concerns," said Senior Global IT Manager at RealD 3D Nick Kameron. 
Comments Closed