Managed IT Services for Small Businesses
By Earthnet Inc.
July 29, 2016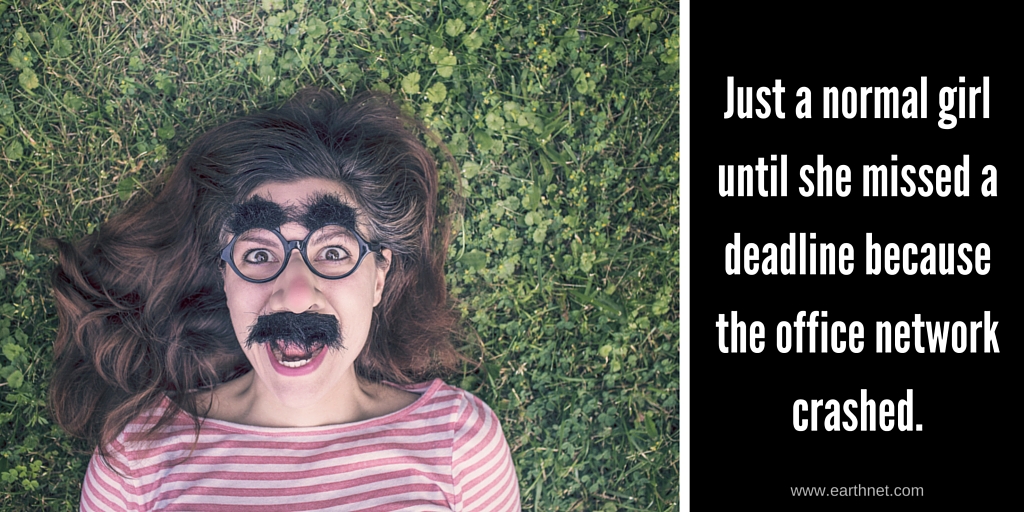 Managed services is a term I hear in the tech industry constantly. My first few months in the "biz", I heard this term coined and used in conjunction with services like colocation, cloud computing, IT management, and countless more. Frankly, the term is bit vague, especially for a literal person like myself.
Managed Services Defined
According to Wikipedia…
"Managed services is the practice of outsourcing on a proactive basis management responsibilities and functions and a strategic method for improving operations and cutting expenses."
This does narrow it down some, but not necessarily in respect to IT. IT vendors are constantly offering small businesses, enterprises, and you managed services. So what does that really mean?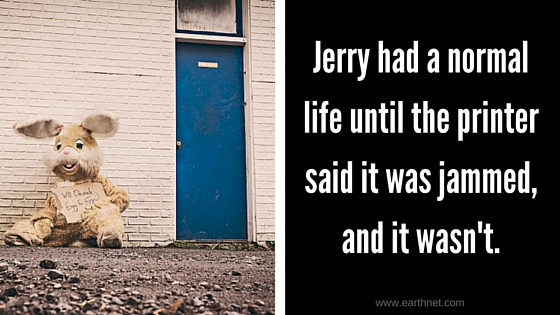 Managed services is any job, need, or issue a small business would like to outsource to save money or time. Here are some examples.
Managed Services for Small Businesses
Small businesses, in my experience, most commonly look to outsource workstations and server management.
Workstations
Workstations are generally considered the computer each employee uses in your office. Possibly the printer associated with it, but not always. Services for workstations often included installing operation system updates, patches or updating security, troubleshooting any issue an employee is experiencing, remote hands support, in-person support, etc.
Server management
Server Management is the physical server that your small business saves pertinent information on. Depending on the industry and company, the server functioning properly can make or break your day. Performance monitoring and troubleshooting of a company's server is a very common managed service. More managed services may include the management of a firewall, network management and monitoring, backup solutions, etc.

Managing IT Alone
Last month I met with a property management company in Boulder. The director of maintenance is a huge job in property management. It's hard to imagine how busy and stressful that job is. Recently the company decided that the office computer network should fall under the umbrella of the maintenance director. When we met I was extremely impressed with the level of technical knowledge she had ascertained since taking on the responsibility. And it's no doubt that it was self taught and in addition to her full-time job. She was exhausted, overwhelmed, and on the verge of desperate to get this off of her plate. Frankly, I can't blame her. That is why I'm in sales.
Benefits of Managed Services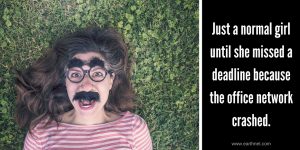 The immediate benefits to her were very clear. She would have less work, less stress, and more time and focus on money generating activities. The benefits for the company are a better run and maintained IT infrastructure and saving the salary to pay a full-time IT person, that isn't necessary yet. Not to mention, how much does a burnt out employee cost a small business truly? It's not always as cost effective as it may seem to add IT responsibilities to your current staff. Cost benefit is likely the hardest hitting factor when a small business considers outsourcing IT. So really only you can determine how vast the benefits can be to you and your small business.
Managed Services Pricing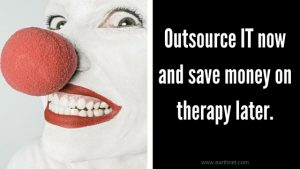 Managed services pricing for small businesses is all over the place. Earthnet constantly conducts research to assure we stay competitive with the industry. To make sure your small business gets the best fit, interview multiple IT companies. Make the time. It is absolutely worth it. It's also good to know that your future IT superstars can set and show up to a meeting or consultation on time because when "stuff" gets real and your office has an IT emergency, you need to know they'll be there.
More on Servers
Last week I met with a small business in Boulder for a managed services consultation. It was a typical office and happened to be in a very old, charming home. They showed us around and pointed out their 5 workstations. When we inquired about the server, our tour guide said, "Are you sure you want to go down there?" Not totally sure what he meant by that, we said, "of course", and followed him to the back of the building. He then proceeded to lead us down a very narrow flight of concrete stairs. The clearance and roof was so low I bent over at a 45 degree angle and slowly progressed in my 4 inch heels. When we reached the bottom of the stairs, the clearance was the same. So we stayed hunched over and followed the man through countless piles of boxes  and files to a small desk in the corner under a window. Atop it sat the company server.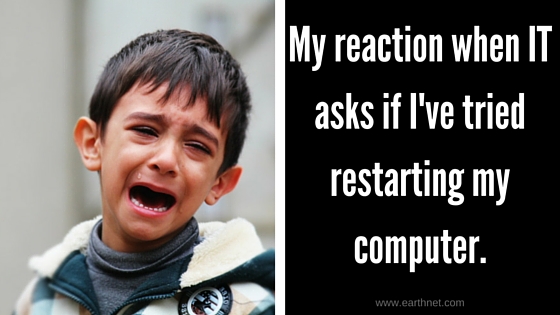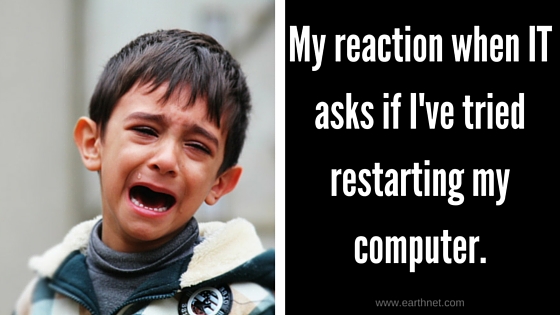 Backup Plan
This is every server's worst nightmare. The company had no backup solution and all of their company files that could potentially be audited for are saved on this server. This basement is a hot spot for disaster. Humidity is a factor,  and possibly flood, fire, a water pipe leaks, a water pipe breaks, etc. I cannot imagine how frustrating it would be to lose your most important documents and files to, let's say, a doctor, lawyer, accountant, or anyone facing compliance. The solution is to put your server in a safe, dry place. And get backup. An even better solution is to colocate your server in a data center. Insert Earthnet's name here. Kidding aside, keep your server dry and happy and maintained, and inquire about a backup solution when you consult a prospective managed services company.
---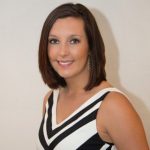 Written by Ashley Haga, Business Development Manager at Earthnet in Boulder, CO.
Comments Closed