7 Advantages of Cloud Computing
By Earthnet Inc.
May 23, 2016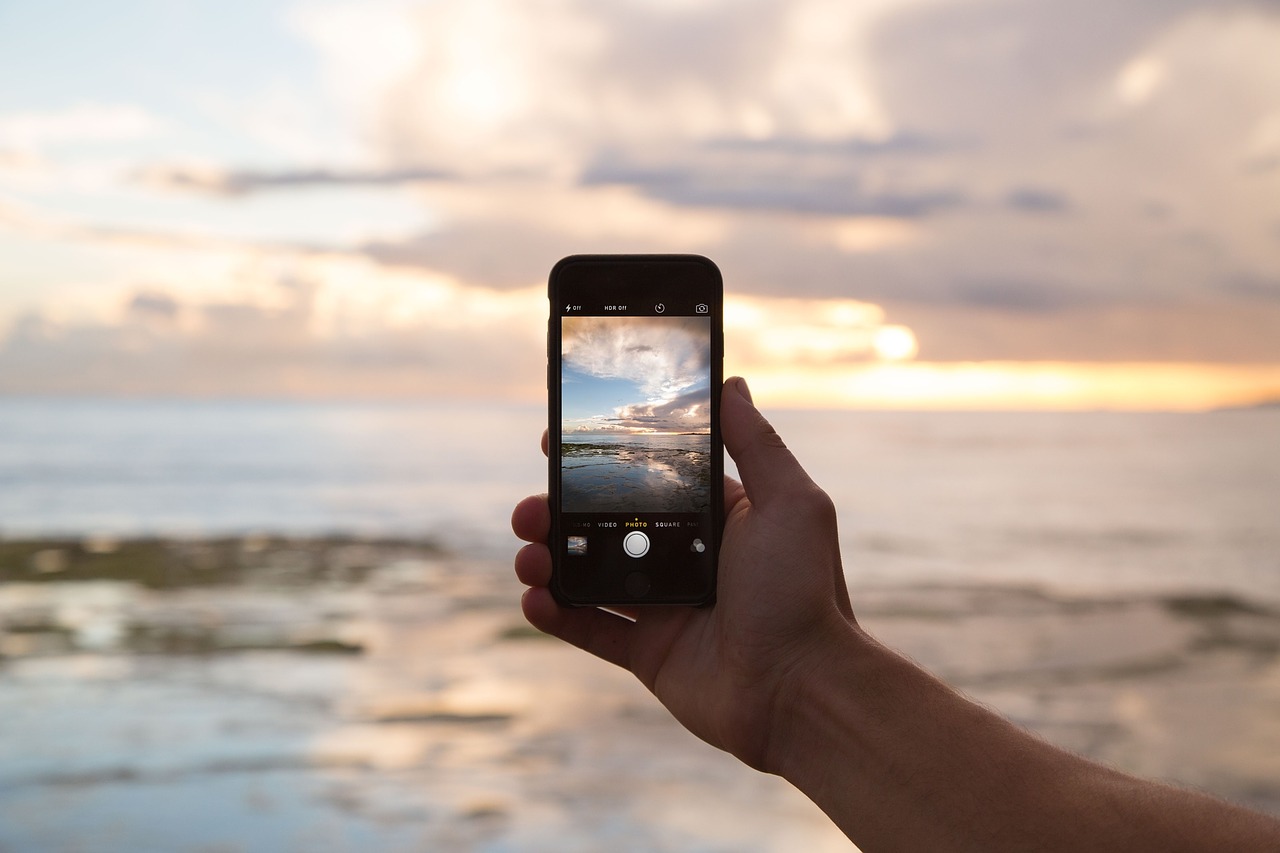 What is Cloud Computing?
"The practice of using a network of remote servers hosted on the Internet to store, manage, and process data, rather than a local server or personal computer."
That is the gist. A very obvious example of cloud computing is Google. When you compose an e-mail and save it to drafts on your personal computer, you can open it on your phone and see exactly where you left off. In fact, you will see the same thing if you login from any device, anywhere in the world.
All you need is an internet connection. This work is not being saved to your computer, which means that the processing isn't being done on your computer either. It is computed, processed, and saved with Google on a virtual machine that you connect to when you login over the internet. Other companies using cloud computing are Netflix, Apple, Etsy, and many more. When you take a photo on your smart phone, the photo is saved to your phone only. When you upload your photo to Facebook, your photo is now on the cloud.
With the Cloud, the Sky is the Limit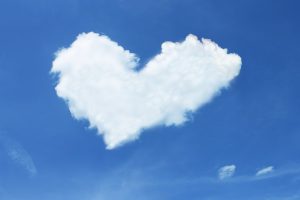 Everyone is doing it! Or should we say using it. The cloud, that is. The cloud is used by Fortune 500 companies, small businesses, and my mom.
The Cloud for Personal Use
There is so much confusion with the cloud. Mostly because it is packaged in so many ways. You can purchase some form of cloud from countless providers. Apple offers you additional storage on your iCloud account if you use more than your free quota. With Amazon you can purchase an Amazon Cloud Drive, where you can store pictures, videos, and documents. The same technology still applies and your data is being processed and saved over an internet connection with Amazon or Apple on their servers. These accounts are generally inexpensive and you pay as you go. They are great for personal use like Dropbox. However these clouds are very limited. For instance, you cannot download and operate Office 365 on these forms of the cloud, they are only for storage of basic files.
The Cloud for Small Business
When you are ready to access more than just documents and photos from any device, you are ready to look into the cloud for small to medium size businesses. This entails looking for more of an enterprise level cloud solution from various providers. We recommend a local data center for cloud computing, but we are a bit partial. Once you select your provider and your own virtual machine, you will be able to run software and programs that you and your employees would like to access from outside of the office and share files with ease.
The technology is, again, the same. You and your employees will access your virtual machine with an internet connection and the processing will be on your virtual server.
Companies that can benefit from the cloud are endless. Lawyers, doctors, dentists, and any professional concerned with the security of the information they store and share can benefit from cloud computing. Companies that have employees in different locations, working from home, or tele-commuting are in need of cloud computing, if they don't have it already. And companies whose sales or success are dependent on the reliability of a program or application constantly running won't get sleep until they migrate to the cloud.
Advantages of Cloud Computing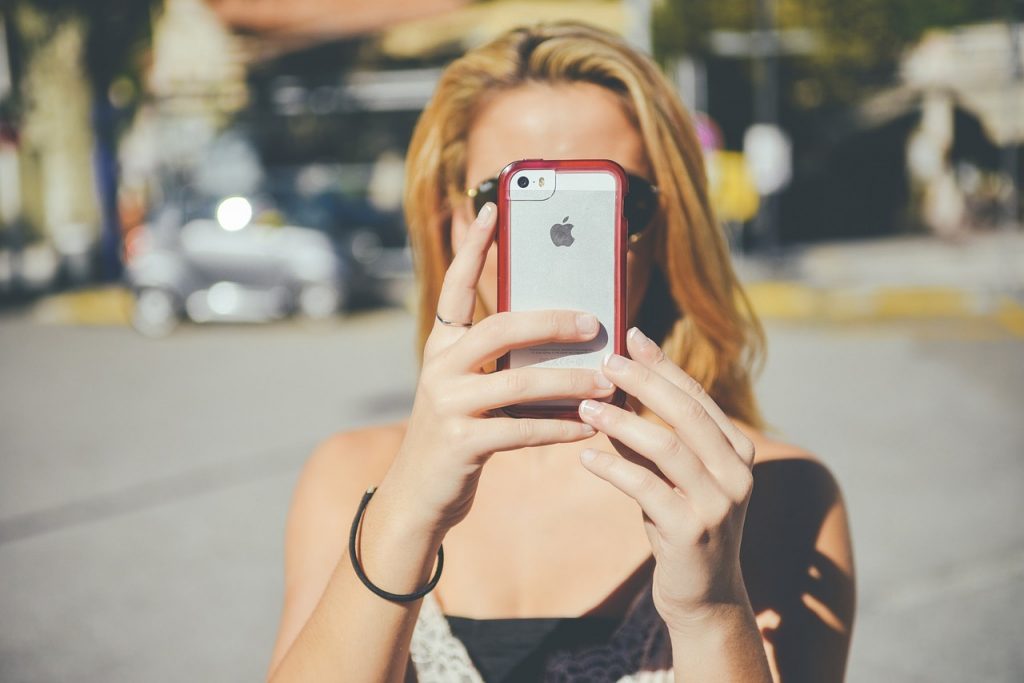 This technology has many advantages to the consumer and fewer disadvantages.
Save Money
Recent converts to cloud computing enjoy a higher account balance for many reasons.
Computer Hardware: Save money on your hardware. Computing takes place on your virtual machine so you no longer need a top-of-the-line computer to get the job done and process data. The cloud does it for you. A lower-end tablet will work just as well. Theoretically there is less wear and tear on your computer so you can upgrade your computer less over time.
Pay as You go: Cloud subscriptions are generally month-to-month. They can grow with you or decrease in size over time. This pricing model is much more flexible than its alternatives. Turn up, turn down, get more, get less. The point is, pay for what you need when you need it.
Maintenance: Forget maintaining an in-house server and save money when you no longer need staff to perform maintenance and updates to your server.
Reliability and Access
The reliability of the cloud is unsurpassed, especially in comparison to your in-house server. Your virtual machine is running on a machine that is physically housed in a data center with power redundancy, 24/7 availability, and 99.9% up-time. Make sure that your cloud provider is guaranteeing this level of service.
Collaboration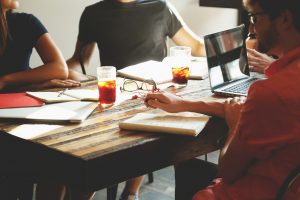 Employees can collaborate and share files easily and in real-time via shared storage.
Flexibility
The cloud grows and goes with you. The capabilities of the cloud to streamline your business are seemingly endless.
Mobility
Take the cloud with you. Drop what you are doing and catch a flight to Cancun. Open your tablet on the beach and pick up right where you left off. Attract employees by giving them the benefit of working off site. All that is needed is an internet connection and your office is suddenly anywhere.
Environmentally Friendly
The cloud is a shared resource so you can feel good about leaving less of a footprint on the world.
Smoother Mergers
Smoother mergers is an unexpected fringe benefit of the cloud. We can attest, first hand. Efficiently run companies generally house their server in a data center. Once that company is sold, they are usually in our data centers for another 1-3 years before they can be moved. That is generally how long it takes the acquiring company to figure out and execute the best way of moving the server and migrating the acquired company to their technology.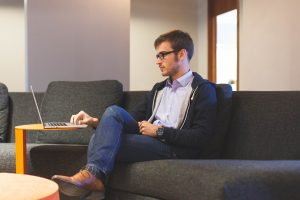 Disadvantages of Cloud Computing
While the advantages of the cloud seem overwhelming, there are still some considerations to mull before taking the leap.
Physical Access
Cloud computing is a shared resource and your virtual machine is provisioned from that resource. There is no physical access to your virtual machine because it doesn't physically exist in comparison to a physical server. While this may not classify as a disadvantage, some people like to see and touch exactly what they are purchasing and relying on.
Dependency
Outages: Taking the leap to cloud computing means that you are outsourcing your technology infrastructure and you are heavily relying on an outside vendor. If there is an outage and your server goes down, there is nothing you can do. You are reliant on your cloud vendor to get up and running again.
Internet Connection: Accessing your server is completely dependent on having an internet connection.
Security
Security is always a concern. While cloud computing has many security features, nothing is ever immune to breach. Cloud computing is internet computing. If there is something you don't want on the internet, you may not want it on the cloud.
Comments Closed