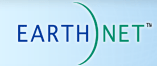 Earthnet Cancellation Policy
All requests for account cancellations must be submitted in written form, signed and then mailed, faxed, or hand delivered to our billing department. The customer may also e-mail the request, but in case of a billing dispute should be able to document that e-mail. We are unable to authorize any other form of cancellation, including verbal requests. The customer is responsible for all charges that may result from incorrect cancellation procedures, whether the services have been actively used or not.
Set up fees and first month charges are non-refundable. When canceling services there are no refunds for an unused portion of the current billing period (or previous billing periods).
Mail or hand deliver cancellation requests to:
Earthnet, Inc.
4735 Walnut St., Suite F
Boulder, CO 80301
Fax cancellation requests to:
303-546-0625
Email cancellation requests to:
billing@earthnet.net
Please direct any questions or concerns regarding this policy to Earthnet's Billing Department,
303.546.6362 or billing@earthnet.net