TCP/IP Settings - Mac OS X
This document will show you how to change your TCP/IP Settings on a Mac OS X computer. You can also use this document to change your DNS servers.
1 - Click on your Apple menu and choose System Preferences: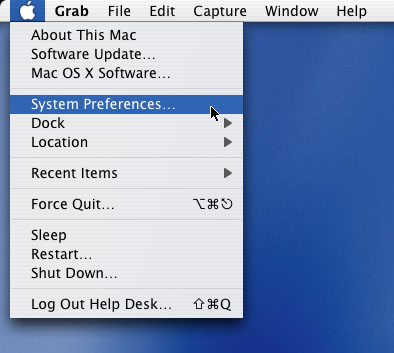 2 - Double-Click on the Network icon: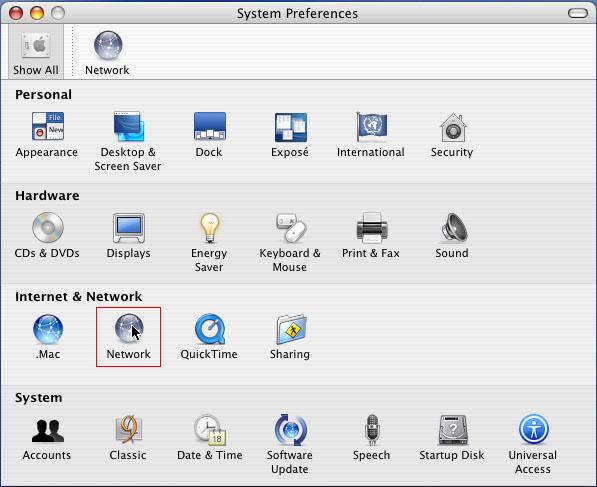 3 - Click on the adapter that you wish to change (usually Built-in Ethernet) and then click the Configure... button: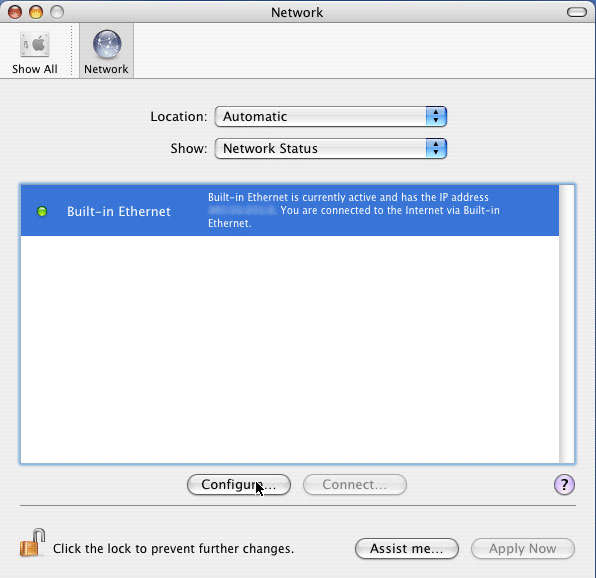 4 - Go to the TCP/IP tab. If your computer is configured to use a dynamic IP address, you should see a screen like this one (notice Using DHCP in the drop-down box next to Configure):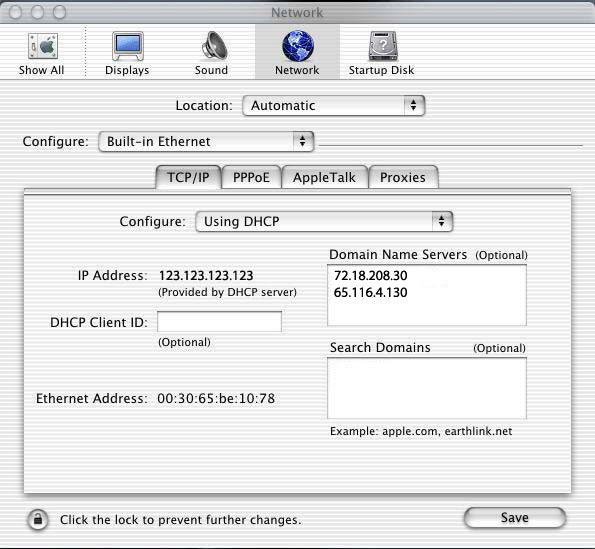 This is where you can change your DNS settings, by entering the appropriate DNS servers in the Domain Name Servers (Optional) box.
If you need to configure your IP address manually, select Manually from the drop down box called Configure in the TCP/IP tab. You should get a screen like this one: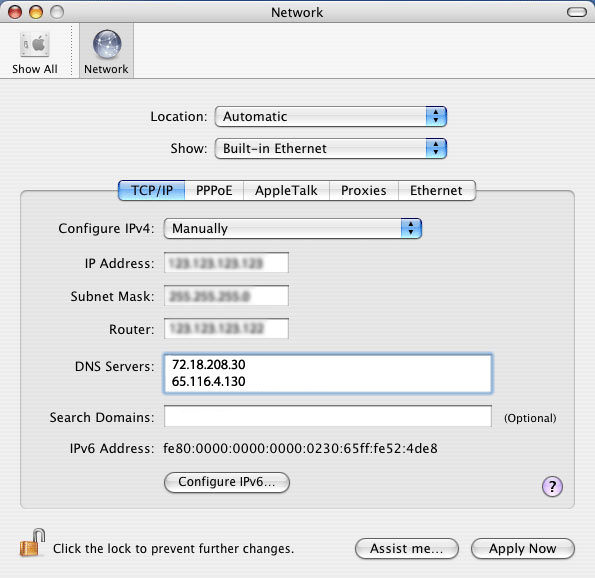 Enter the appropriate IP address, Subnet Mask and Router IP, as well as the DNS servers if need be.
Apply your settings by clicking the Apply Now button.