Unpack and Connect your Actiontec GT701 DSL Modem
Here's a set of instructions to help you set-up your Actiontec modem and your Earthnet DSL connection through ETHERNET (highly recommended). We recommend that you print these instructions before you get started, so you can have a hard copy of these instructions to refer to during the setup.
Please note: you can find this procedure with much more details and guidance by using the Actiontec Installation CD-Rom. For more information, click here. To download a PDF version of the Actiontec GT701 manual, please click here.
Copyright Notice: All the pictures used on this page were reproduced from the Actiontec Manual.
1 - First, unpack your modem, and gather these 4 bags: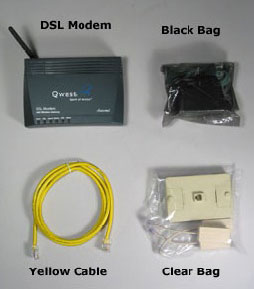 2 - Plug in the power cord of your modem (the Power LED should turn solid green)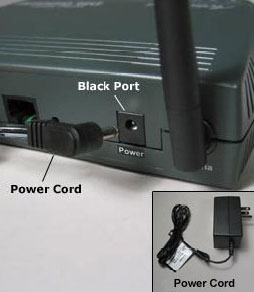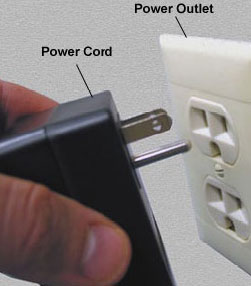 3 - Connect the yellow Ethernet cable between the modem's yellow port and your computer's Ethernet port (the Ethernet LED should turn solid green)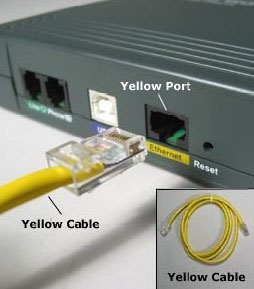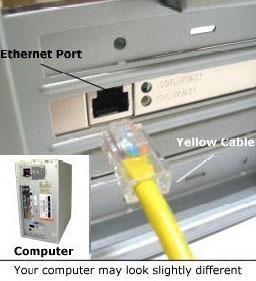 4 - Connect the green phone cord between the green "line" port of your modem and the phone jack closest to the computer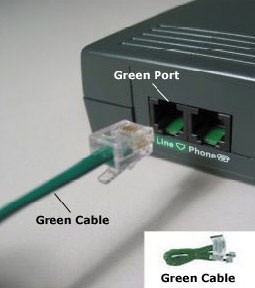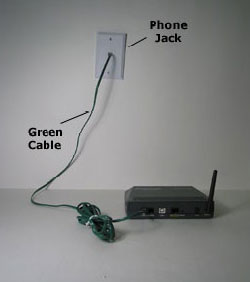 5 - Plug a phone filter into every phone jack with a telephone or other device connected to it.
Caution: DO NOT plug a phone filter in the phone jack in which the green DSL cable is plugged.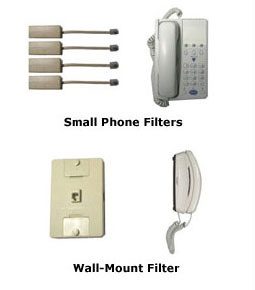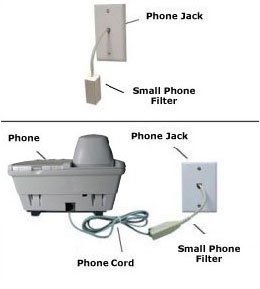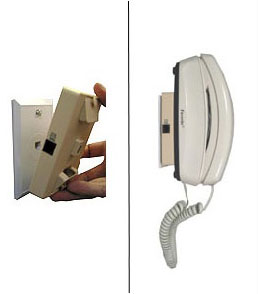 6 - If you need to connect a telephone to the same phone jack as the one used by your modem, please connect your telephone phone cord into the "phone" port in the back of the modem (the port next to the "line" port).
7 - Your installation should look like this (assuming you needed to plug a telephone to the same phone jack):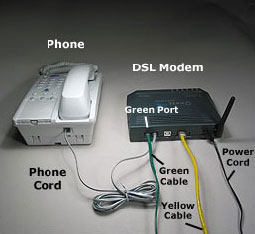 8 - You should now see all 3 lights: Power, DSL and Ethernet solid green.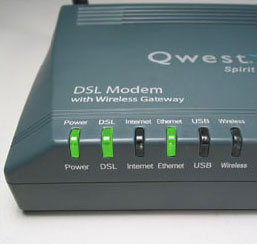 You are now ready to configure the modem for your DSL connection.
If you are a new DSL customer, please call Earthnet at 303-546-6362 so that we can create your account and create your username and password.
If you already are an Earthnet DSL customer and are just upgrading your modem, please follow these steps to configure your Actiontec DSL modem (or click here detailled tutorials):
Type in 192.168.0.1 in your web browser's address bar
Click "Setup/Configuration"
Click "Alternate Setup " on the left side
Scroll down to ISP Protocol, select PPPoA and type in your username and password
Scroll down to IP Configuration and select Dynamic (unless you have one or more Static IP's)
Scroll down to DNS Configuration, select Static, and enter 72.18.208.30 in the Primary DNS box, then 65.116.4.130 in the Secondary DNS box
Click "Save and Restart", then, again "Save and Restart"