How to change your username and password
on your Actiontec DSL modem
Open your web browser and type in the address: 192.168.0.1
This will open the configuration window for the Actiontec modem: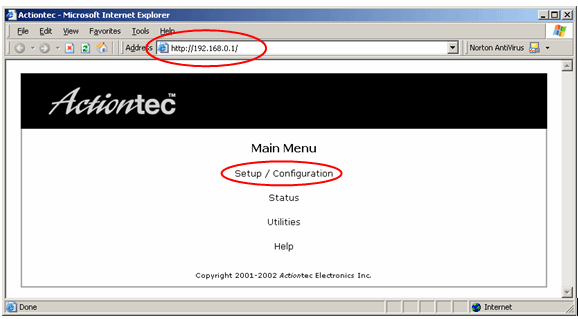 Click on SETUP/CONFIGURATION. It will display this page: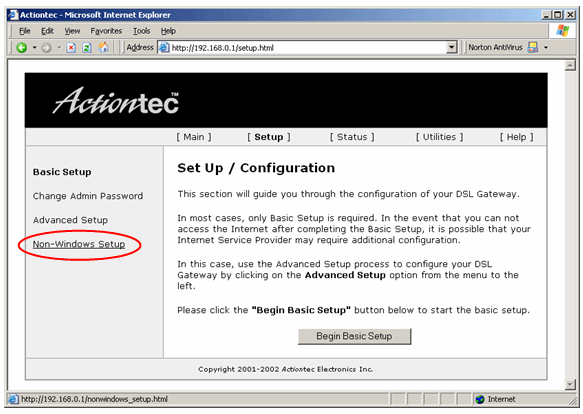 Don't choose the basic setup! Instead, choose NON-WINDOWS SETUP (found under the left menu, the last option).
Note: this might be called ALTERNATIVE SETUP. If you can't find "Non-Windows Setup", choose that "Alternative Setup" option.
You should see this page: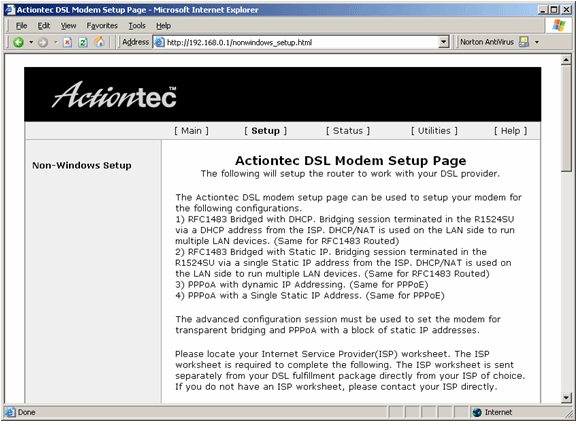 Scroll down to ISP PROTOCOL and select PPPoA.
This is where you can change your USERNAME and your PASSWORD (be careful, your username and your password are CaSe SeNsItIvE!).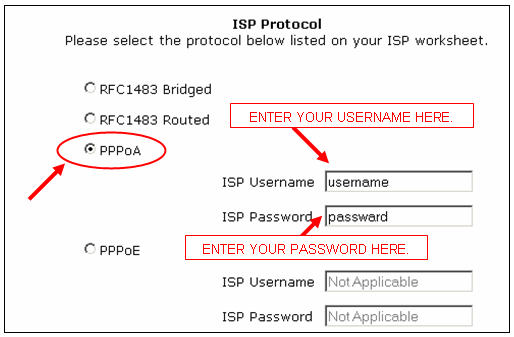 Once you have entered the new username and password, click SAVE AND RESTART.

On the next page, click once again on SAVE AND RESTART.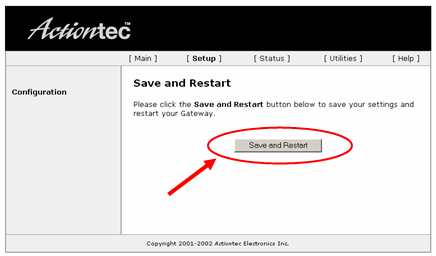 You should now see the congratulations screen. Wait until the modem is fully rebooted (the Power Light should become green steady).
Your Power and your DSL lights should be steady green. Your Internet light should also turn green steady a couple of seconds later.
If your Internet light is still red more than 1 minute after the modem is fully rebooted, then the new username and password are probably not accepted, or not entered correctly. Please repeat the procedure decribed above.
Related Links: