Actiontec Modem - I am disconnected every 4 to 6 hours...
If you experience disconnections every 4 hours, MAKE SURE THE PPP AUTOCONNECT CHECKBOX IS CHECKED.
To do so, open your web browser, and type in the following address in the address bar: 192.168.0.1.
This should open your Actiontec modem configuration interface.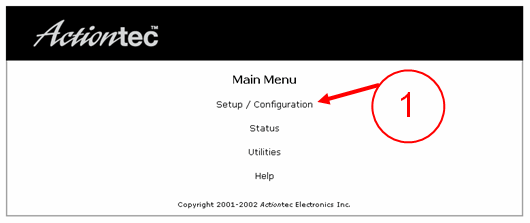 1 - Select SETUP/CONFIGURATION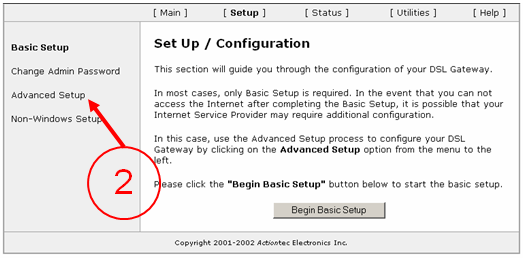 2 - Select ADVANCED SETUP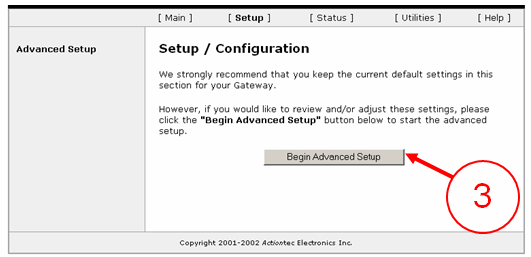 3 - Click on BEGIN ADVANCED SETUP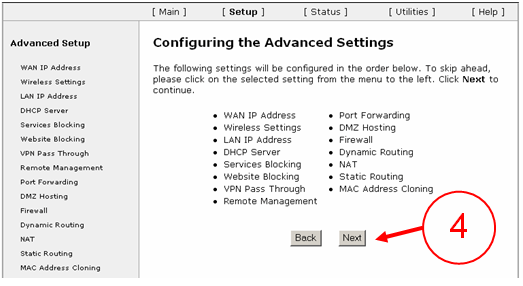 4 - Click NEXT (in the "Configuring the Advanced Settings" page)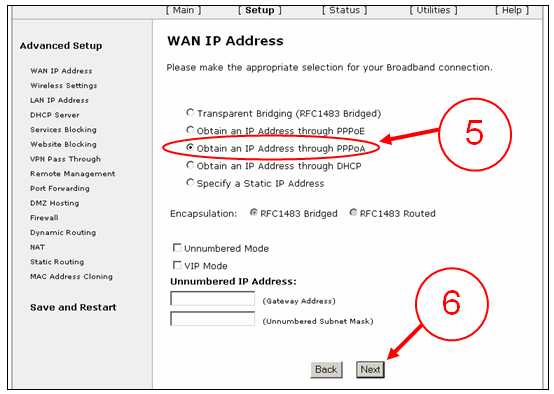 5 - Make sure "Obtain an IP address through PPPoA " is checked (in the "Wan IP Address" Page)
6 - Click NEXT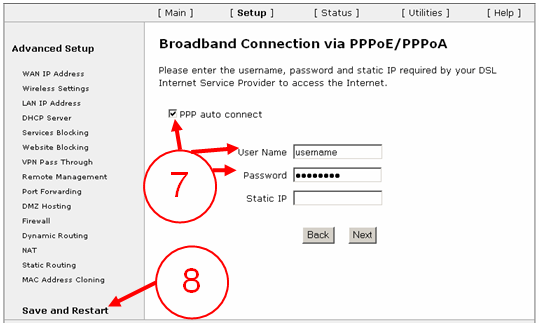 7 - Make sure "PPP Auto Connect" is checked, and check it if it is not checked already. Also, make sure that the username and password are the right ones.
8 - Click Save and Restart located in the lower left-hand corner.
You will need to click the "Save and Restart" button again on the next page, and you should get the "Congratulations" window. At this point, the modem will be rebooted. Please wait until the Power light becomes green and steady again.
Related links: