How to change your DNS Settings on your Actiontec Modem
These instructions will help you change the DNS settings on your Actiontec modem.
Click below to see how to change the DNS settings directly on your computer's Network Settings (in the TCP/IP section):
Windows 95/98/Me - Windows 2000/XP - Mac OS 9 - Mac OS X
Here are our current DNS servers addresses, as of July 2010:
Primary DNS = 72.18.208.30
Secondary DNS = 65.116.4.130
Open your web browser and type in the address: 192.168.0.1
This will open the configuration window for the Actiontec modem: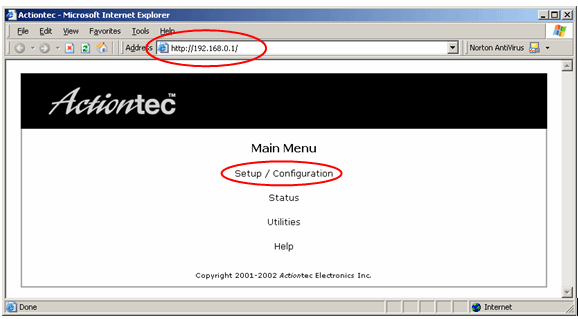 Click on SETUP/CONFIGURATION. It will display this page: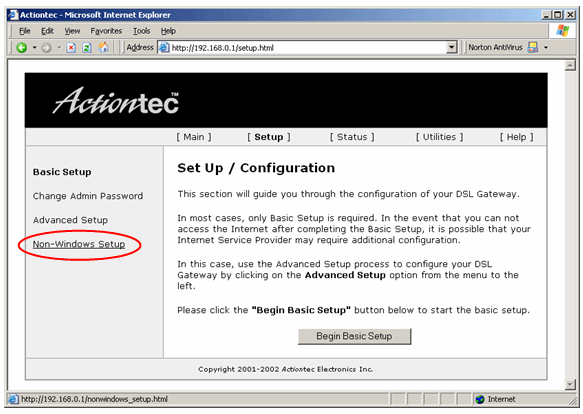 Don't choose the basic setup! Instead, choose NON-WINDOWS SETUP (found under the left menu, the last option).
Note: this might be called ALTERNATIVE SETUP. If you can't find "Non-Windows Setup", choose that "Alternative Setup" option.
You should see this page: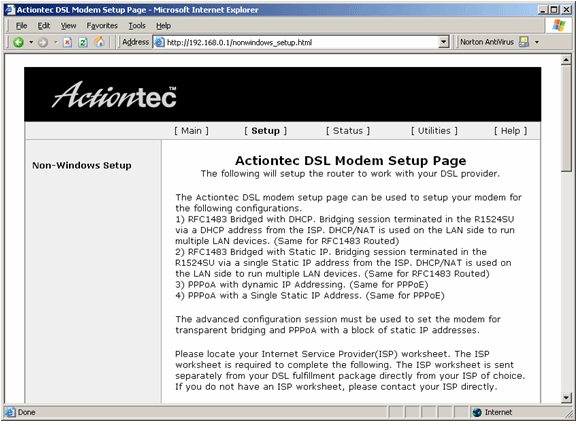 Scroll down to DNS CONFIGURATION and select STATIC.
Enter these numbers:
Primary DNS: 72.18.208.30
Secondary DNS: 65.116.4.130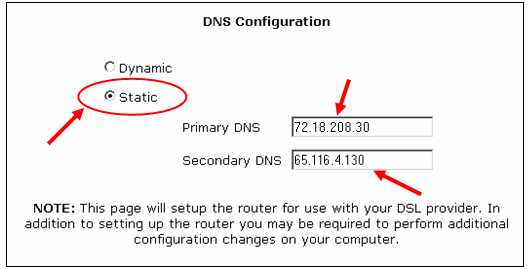 Now click SAVE AND RESTART.

On the next page, click once again on SAVE AND RESTART.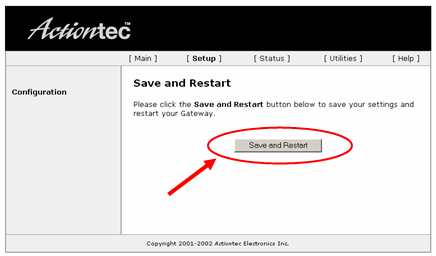 You should now see the congratulations screen. Wait until the modem is fully rebooted (the Power light should become green steady).